South Africa's ANC 'Recalls' Zuma as President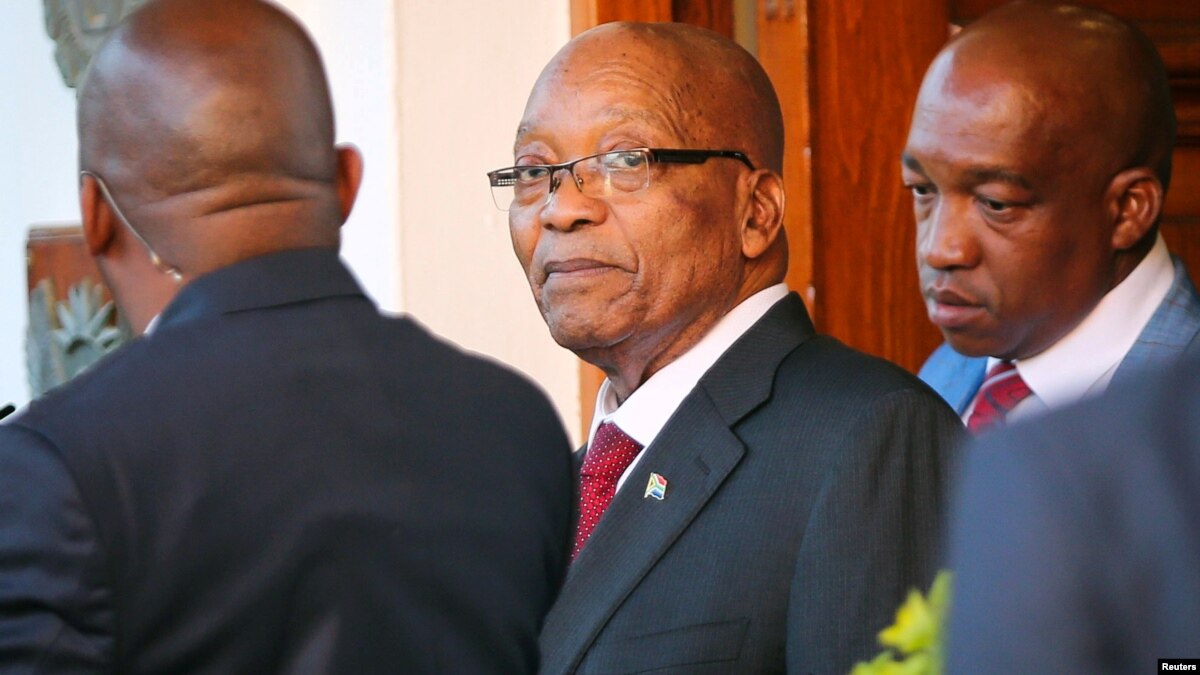 South Africa's ruling party says it has decided to remove Jacob Zuma as the country's president, although there was no sign Zuma plans to comply with the decision.
ANC Secretary-General Ace Magashule told a news conference Tuesday that party leaders met with Zuma and informed him of the decision, which he said was based on a clause in the ANC constitution.
There has been no statement from Zuma, and Magashule said "we haven't given him any deadline to respond."
Zuma is under no constitutional obligation to agree to the party's wishes. If he refuses to step down, the matter will go before parliament, which could remove him on a vote of no-confidence. If that happens, ANC President Cyril Ramaphosa would likely become South African president.
News outlets in South Africa said Magashule and Ramaphosa were the officials who met with Zuma Tuesday morning, after party leaders held a marathon 13-hour meeting in Pretoria.
Sources said the two men rejected Zuma's request to remain in office for a few more months, and instead gave him 48 hours to submit his resignation.
Mounting pressure to resign
Pressure has mounted on the the 75-year-old Zuma to step down since Ramaphosa took over as ANC head in December, defeating the president's ex-wife Nkosazana Dlamina-Zuma. The turmoil forced the cancellation of Zuma's annual State of the Nation address before a joint session of Parliament last week.
The decision to remove Zuma from office came after a week of negotiations with the scandal-scarred president failed to convince him to quit.
Zuma has been marred by corruption allegations, coupled with South Africa's economic decline, since he assumed the presidency in 2009 after engineering the ouster of former President Thabo Mbeki, who was accused of abuse of power.
Among other allegations, Zuma was accused of using some $20 million in public money for improvements to his private estate.l
Zuma is scheduled to step down next year. An opposition coalition led by the Democratic Alliance and the far-left Economic Freedom Fighters says it will demand parliament be dissolved and early elections held once Zuma is out.